About us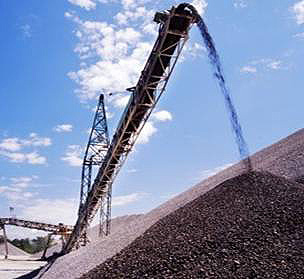 Ushitsky Construction Materials Plant, Open Joint-Stock Company
Gulianka village, Korosten district, Zhitomir region
Ukraine, 11563
Tel.: +38 (04142) 9-95-89
+38 (04142) 9-16-33
Tel./fax: +38 (04142) 5-59-07
+38 (04142) 9-16-99
e-mail: sbut@ukbm.com.ua
The Plant's main activity is production of granite macadam of the following grades:
8-20 mm, 20-40 mm, 40-70 mm, and sieve 0-5 mm.
In the period when the nuclear power industry had been under development, 100% of the products were allocated by the USSR State Planning Committee to construction of nuclear power plants, because the macadam products fully met the construction standards' requirements, specifically:
- frost resistance 300 cycles and more;
- density 1300 kg/sq. sm and higher;
- perfect combination with concrete and bitumen mixes.
The Plant's products are well known and valued by many construction companies in Ukraine and the CIS.
Deposit: The Company develops "Bobrovaya Gora" granite deposit, which is one of the largest currently producing deposits in Ukraine. The Company's products are of radioactivity Class 1 (suitable for construction of residential buildings).
Production Facilities: At present, the Company's production capacity is 860 thou. cu. m of macadam annually. The Company's fleet is comprised of drilling units, BelAZ trucks, and locomotives.
Infrastructure: The Plant has all necessary infrastructure for large-scale production, inclusive of: own approach railway lines, electronic weight scales, gas supply lines (high-pressure), own electric substation, and water supply lines.
Legal Aspects: The Company holds the license for using "Bobrovaya Gora" deposit subsoils, and also the license for blasting operations at the open pit mine. The allocation of subsoils is duly documented, and the land rental contract was duly executed (until 20037). There are no any legal claims or litigations against the Company.
BelAZ Trucks Shipping Section
Відвантажувальний цех
Open Pit Mine